We The People - Texas Division

The Texas Division of We The People meets at the Silver Eagle Taphouse in McQueeney, Texas.

See Dick Simkanin Flyer 12/14/03

The Texas Coordinator is Mr. Hank Goltz
You can contact him by phone at 210/690-5123
or email him at Hank Goltz
You may also check his website at Hank Goltz


From here on we will stack emails from Hank Goltz and others:

5/26/03

Photos taken on 5/26/03 at the Silver Eagle Taphouse of the Professor Maurice Sochia presentation of the Constitution.

Photos taken on 5/25/03 at the Gene Chapman IRS fast in Austin Texas.

11/24/02 Photos taken by Ken Townsend from the We The People Rally in Washington DC - Not covered by major news networks!

11/20/02

Read a report from Renee about the trip to DC here. Wow what a letter!

10/27/02

Hello All:

On Sat 26 Oct 2002, the WTP Freedom Fighters/Liberty Lovers of SC and SE Texas met for the 5th time in 2 months. Among the 13 attendees were some newbies and some oldtimers. All are included among the addressees of this message. If you're not a member or contributor to We The People Foundation or We The People Congress, we invite you to investigate us join and contribute your time and FRNs as you see fit. Go to

www.givemeliberty.org

We finalized our plans to lease a single motor home leaving from Spring, Texas (N. of Houston), and which will accommodate up to 8 people. If you wish to be included among the eight, contact Bob Cook

tm1ton@yahoo.com

Folks from the San Antonio area who will be riding the motor home will be carpooling from the Silver Eagle Taphouse in McQueeney to Houston to catch the motor home. Renee' Halay

MHalay@satx.rr.com

will take the lead on this. Departure time from the Silver Eagle will be about 6:30 or 7:00AM.

Others who are driving their POVs may want to meet up with the motor home in Houston or Dallas. Be advised:

RENDEZVOUS POINT #1: HOUSTON, TX
Location: Bates Motor Homes of Texas, 21520 I-45 North, Spring, TX 77373
Directions: I-45 (exit 70) and Farm Rd. 2920, Approx 1/10 mile north of 2920 on east side feeder road of I-45.
Arrive: Nov 11,2002 at approx 10am
Depart: Nov 11, 2002 at 11am
Leader: Bob Cook (281) 627-5019

RENDEZVOUS POINT #2: DALLAS, TX
Location: Dallas Federal Reserve 2200 N. Pearl St., Dallas, TX 75201-2216
Directions: I-45 N to US-75 N exit 284B to Elm St., Turn Right on Central Exprwy, N to Crockett St.
Arrive: Nov 11, 2002 at approx 3pm
Depart: Nov 11, 2002 at approx 4pm
Leader: Bob Cook

We have talked about staging a peaceful demonstration at the Federal Reserve Bank in Dallas. Those who want to participate in such an event should arrive at the Fed (2200 N. Pearl St., Dallas) by 2PM on Monday, 11/11/02.

If you have any questions, I will be happy to talk with you or refer you to someone who may be able to answer them. E-mail me or call me. My phone number is below. Due to the Freedom Drive, the next meeting has not yet been scheduled. The outcome of the events in 'The District' may play into and affect anything we care to do.

However, while we will continue our support for the We The People project to require our national government to obey the rules (The Constitution for the united States of America), many have expressed an interest in structuring our own 'Liberty School' for our individual and mutual benefit (and to benefit the unwashed masses). I would like to plan a meeting tentatively for Nov. 16 at the Silver Eagle to do 3 things (in addition to the 3 regular things we do: chit-chat, drink beer, & eat pizza). Those 3 new things would be: 1) Recap the WTP event and review the plans, 2) Structure our group with token officials (a sergeant-at-arms would be good) to keep things moving to a goal, and 3) Prepare an agenda for our ongoing education (the goal). Topics that come quickly to mind include the following: Income Tax Law: (Article I, 16th Amendment, Zero Returns, Section 861, Reliance Defense, Expatriation, UCC) Legal Definitions: (State, United States, Citizen, Law, Common Law, Civil Law, Code, Statute), Federal Reserve (+/-) National Debt: (what it is, who owes it, who owns it) Acts of Congress: (War Powers Act, USA Patriot Act, IRAQ) History of Law: (Biblical, Ecclesiastical, Roman, English, Locke, Bastiat, Rousseau, Mason, Mill, Burke, Paine), History of the US: (Common Law, Articles of Confederation, Constitution, Federalist & Anti-Federalist Papers).

Then, in 2025 we can discuss Social Security;-)

Your thoughts are always invited.

Hank Goltz, 210-690-5123

WTP Texas State Coordinator

10/14/02

To all Texas WTP Congress Members and fellow travellers:
Only five Liberty-Loving Texas County Coordinators and guests attended our 4th meeting at Ron Avery's Silver Eagle Taphouse (dubbed by me as "SET-Liberty") in McQueeney, Texas on October 12. We must do better. It appears that we may only have 1 motor home with 6 or 7 people riding in it to Washington on 11/11/02 and leaving from the Silver Eagle. Personal issues seem to be taking precedence. So there wasn't much to discuss as related to plans for the trip.

We will have one more meeting, prior to the Drive, on October 26, same time, same place. If you definitely want to be on that vehicle, please inform Bob Cook tm1ton@yahoo.com so that he can maintain a master list. I think 4 people have committed to date. The cost will be $400 per person for the round trip.

Most discussion at the gathering revolved around many meritorious issues related to our "Constitutional Republic." But a couple of items that I want to emphasize to all that are specifically related to WTP are these:
-Please go, now, to http://www.givemeliberty.org/FreedomDrive/Redress/SignPetitions.htm There you can read and electronically sign the 4 Petitions for Redress which will be presented on 11/14 in DC.

-Please go next to http://www.givemeliberty.org/FreedomDrive/Update10-12-02.htm There you can read about the project to get TV time for WTP on The News Hour with Jim Lehrer We need your help to get messages to newshour@pbs.org to motivate the producers to create the segment.

-Please come to our next meeting and try to bring a friend. We all learn from each other; we want to learn from you. With Liberty and Without Prejudice,
Hank Goltz

9/30/02

Hello all.

This message is going to all TX Coordinators whether you were able to attend the 9/28 gathering in McQueeney or not, their guests and other WTP interested parties in Texas. This represents about 50 people.
In addition to our passionate participation in Liberty learning, discussion, conversation, pizza (thank you Renee) and beer (thank you Silver Eagle Taphouse), our fond objective was to finalize plans for the FD2002 in November. This is how it currently stacks up:
1. There will probably be a motor home rented near Houston. If you are interested in riding in it, contact Bob Cook
tm1ton@yahoo.com
. The cost will be split among all riders. I believe we are talking about 6 to 10 people. The vehicle will leave from Spring, TX (N of Houston) at the intersection of IH45 and FM2920. Plan to be there at 9AM on Nov 11. (9-11, Get it?) We expect to travel North & NE to St. Louis then east to Frederick, MD
2. There will probably be another motor home rented in San Antonio. If you are interested in riding in it, contact Dominic Garner
implantideas@cs.com
to express your interest. Again the cost will be split among 6 to 10 riders. The vehicle will leave from The Silver Eagle Taphouse in McQueeney (near the intersection of US78 on FM725). Plan to be there at 9AM on Nov 11. (9-11, Got it?) We will travel N & NE to St. Louis then east to Frederick, MD
3. These are the current plans, which are always subject to change. The actual number of riders and per rider cost will be dependent on expressions of interest, which will determine the size of the vehicle. We set a "drop dead" commitment date of Friday 11/1/02 @ 5:00PM CT. At the moment, I believe, we have 2 people committed for each vehicle. There seems to be about 2 or 3 more tentative riders for each vehicle. Please contact the folks above if you are interested in riding in the motor homes. We will attempt to get media coverage at each departure site. We also plan a web site to memorialize the event. The return trip was not discussed, but no one expressed interest in wasting time in DC.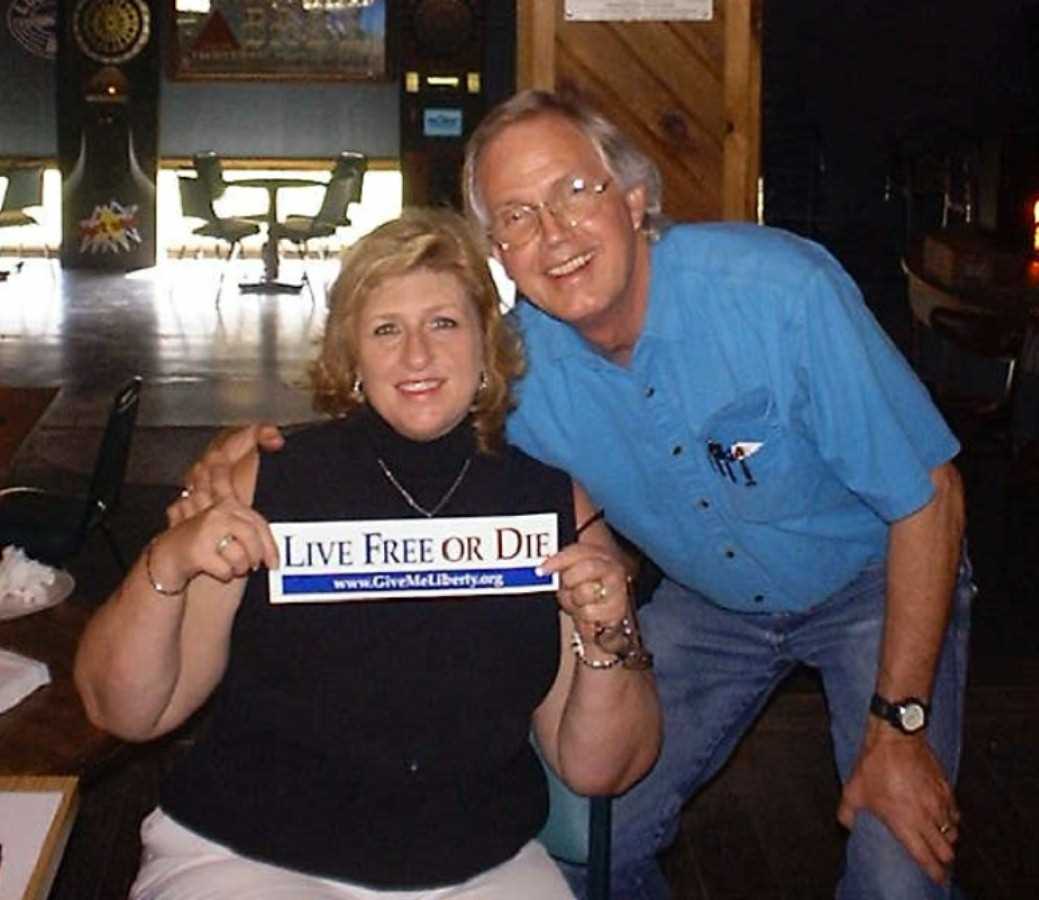 4. By way of a checklist, the following items were mentioned to bring on the trip:
A week's worth of clothes, food, water, and drinks to consume in the vehicle, cell phones, CBs, tape recorders, cameras, first aid kit w/aspirin, etc, laptop computer, and handcuff keys! ;~) We also need duct tape and oil for the vehicles in case of some mechanical problem.
5. THIS IS MOST IMPORTANT: Whether you ride in one of the vehicles or not, PLEASE be prepared with short, pithy, and brilliantly simple answers to the following questions if you are interviewed by the media or anyone:
a. Who are you?
b. Why are you here?
c. What are you going to do here?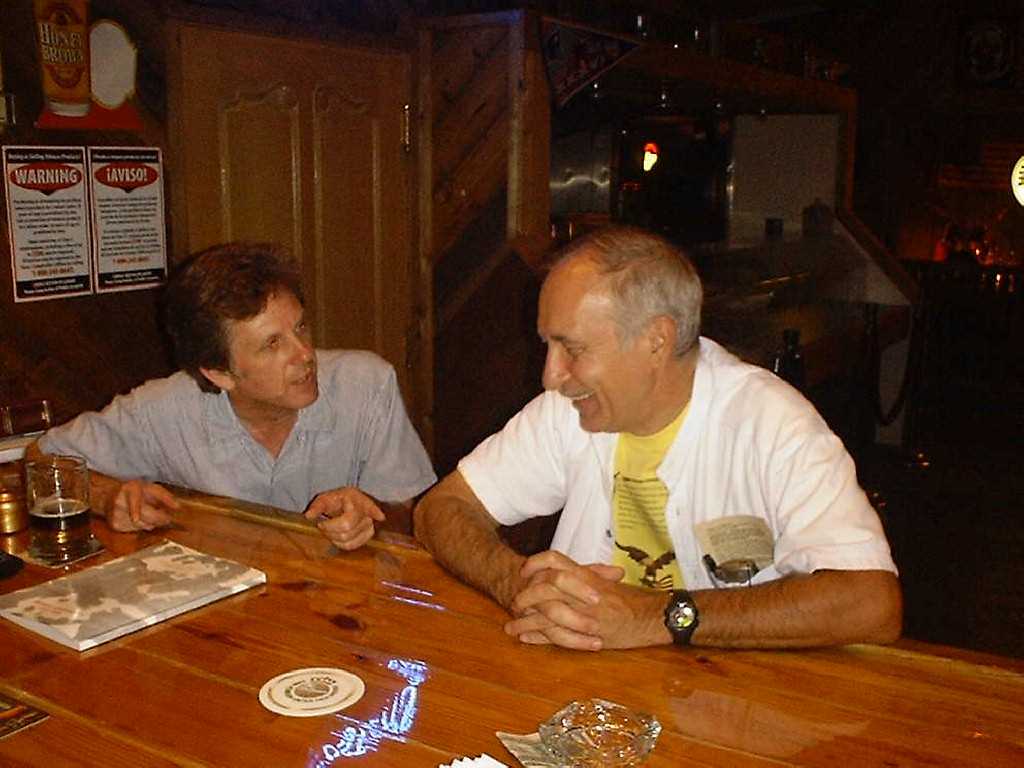 d. What do you expect to accomplish?
e. What is the purpose of your organization?
These are some likely questions; others will occur to you. We cannot look like we just arrived from alpha centuri, or worse, East LA. Thank you, Ron, for this alert.
6. I also want to bring to your attention the seminars that will be held in Houston on 10/25-27/2002. I think I will drive there for some of it. Find info at
http://freedomcenterusa.com/houstonevent
.
Be safe, but be Free,
Hank Goltz
WTP Congress
TX State Coordinator
210-690-5123